Technicuff Blood Pressure Cuffs for your Veterinary Clinic
Why Technicuff?
Technicuff blood pressure cuffs contain full bladders enabling 100% inflation around the limb. This prevents indexing errors which can result in false pressure readings.
Reduce Trauma
Bladders that inflate 100% around the limb reduce trauma to the animal.
Bruising and pulling of fur around the limb are common when using a blood pressure cuff that only inflates 50-80% around the limb.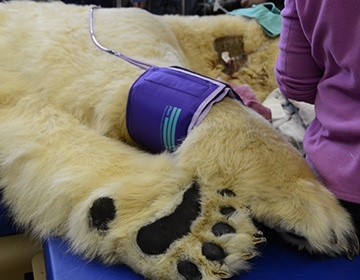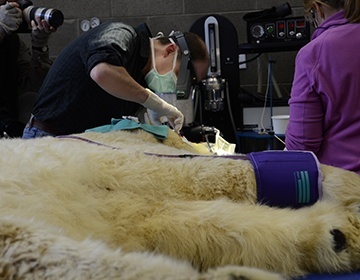 Blood Pressure Cuff Size Range
Technicuff manufactures a size range of cuffs that will work with all of your animal needs. Our sizes range from rats' tails (3cm) all the way up to polar bears (62 cm).
Extra Large: 39-62 cm
Large: 17-45 cm
Medium: 9-25 cm
Small: 5-15 cm
Extra Small: 3-14 cm
Petite: 3-9 cm

Our Mission
Our goal was to develop leading edge technology for non-invasive blood pressure cuffs that would be a quantum leap from conventional "cookie cutter" cuffs that have not changed since their introduction by Harvey Cushing in 1905. We appreciate the opportunity to help you with your mission critical applications and want to thank you for all that you do!